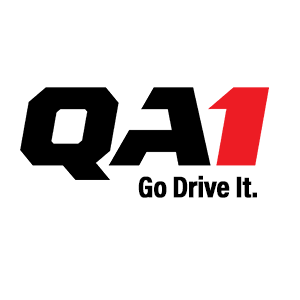 9574 217th Street W
Lakeville, Minnesota 55044
952.985.5675
Visit Our Website
QA1 Social Media Posts
... See MoreSee Less
1 make sure it can do a burn out 2 intake.. exhaust..unless doing a turbo 3 wheels.. tires
Suspension, Brakes, Maybe enigne
Whatever they are, make sure the parts are Made In USA
Make it Stop, make it turn and make it go!
Mine tend to be 1. Remove the trash and animal excrement 2. Wash off the mud and dirt from sitting for several decades 3. Put tires on that weren't made during the Nixon administration
Eye lashes over the headlights, fur steering wheel cover and matching fur cover for the rear view mirror 😂😂😂
Ladder bar rear, coil over rear suspension with a narrowed 12 bolt. Mini tubes to stuff the biggest tallest 15" tire under the back of the car, front tubular drag race control arms with coil over shocks and then drop in a big block and built trans
1. Safety..lights, brakes, fuel, electrical 2. Tune up 3. Chassis components
Fuzzy dice on mirror Seat cover Steering wheel cover (if it's super janky)
Shocks, springs, and sway bars
Maintenance, coilovers, and tree scents 👍
Lower it, tires, and wheels.
Wheel and tires, be careful to plan well first
More power, better grip and better turning.
Clean it, send it, upgrade where needed
I did in this order: 4 wheel disc brakes, new posi unit with 3:73 gears, and finally a QA1 lvl2 handling kits. 1966 Chevelle.
Project: 1. Safety. 2. Reliability. 3. Performance.
Driver mod, track time, mataninace
Tires, brakes, suspension
Oil change, belts and hoses, check all there steering and suspension